Sloane Sanders
Real Estate Advisor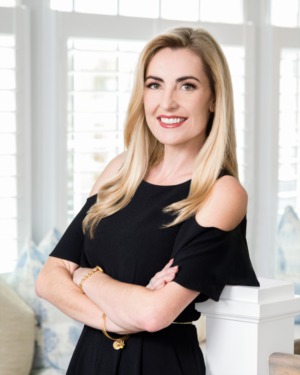 Real estate has been a cornerstone of my life, you could even say I was born to be an agent. For as long as I can remember, I had a front row seat to the South Bay real estate show, watching one of the best performers of all, my mom. The saying goes 'the apple doesn't fall far from the tree', and here I find myself 10 years in the business as her partner.
We are a dynamic duo that complement one another perfectly as real estate professionals. We have the ability to cultivate trustworthy relationships with Boomers, Millennials, and everyone in between looking to buy and sell real estate. Your purpose is our passion and you can count on our integrity, honesty, and professionalism from the moment we meet.
Many would agree that being born and raised in the South Bay has its benefits, and none being more important than having the opportunity to share with you my personal knowledge about our community and all it has to offer. I attended the local schools from Pacific Elementary to Mira Costa High and branched out slightly to attend and graduate from the University of Southern California. I understand the nuances of the different neighborhoods and communities, and can ultimately talk about all the local events and traditions that make the South Bay such a special place to live and raise a family.
When I'm not working 24/7, you can typically find me at home organizing or cleaning, juggling four very cute rescue dogs, or hosting friends and family in our backyard. My husband and I love to travel, go to Rams and USC football games, and enjoy our laidback Southern California lifestyle.
Bragging Rights:
2021 Los Angeles Magazine Real Estate All Star Teams
2015 South Bay Association of Realtors Rookie of the Year
Accredited Buyer's Representative (ABR)
National Association of Realtors e-Pro Certification