Average FICO score hits record high—here's the average credit score in every state
Posted by The Cartier Sanders Team on Thursday, January 30, 2020 at 12:00 PM
By The Cartier Sanders Team / January 30, 2020
Comment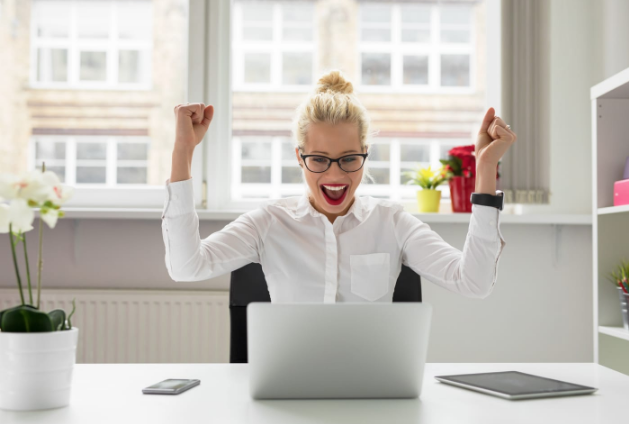 The average FICO score in the U.S. hit a record high of 703 in 2019, according to the 2019 Experian Consumer Credit Review. That's a two-point increase from 2018 and up 14 points since 2010.
A 703 FICO score falls within the range of good credit (670 to 739). The fact that many Americans have good credit scores is promising, since having a high score is key to qualifying for the best credit cards, mortgages and competitive loan rates.
If you have good credit, you may qualify for competitive travel rewards cards, like the Chase Sapphire Preferred® Card, or solid cash-back credit cards, like the Citi® Double Cash Card.
CNBC Select breaks down the key credit score findings from Experian's report, the average credit score in every state and some easy ways to improve your credit score.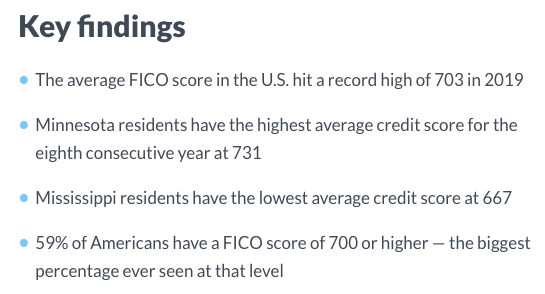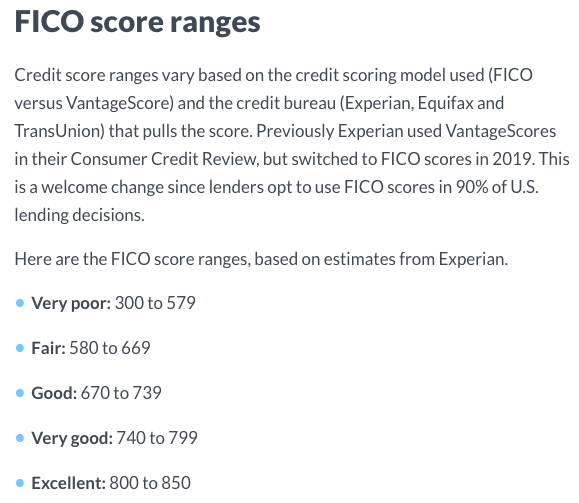 Top 10 states with the highest credit scores
Similar to prior years, Midwestern states have the highest average credit scores. Minnesota topped the list for the highest average FICO score (733) for the eighth straight year. And Wisconsin jumped up seven points from 2018 to round out the top five states.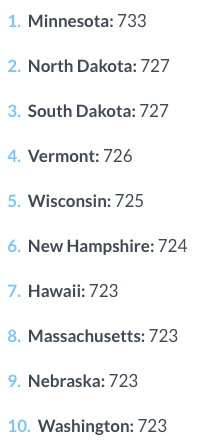 Top 10 states with the lowest credit scores
Southern states have lower average credit scores than the rest of the U.S., and Mississippi ranks as the worst with an average 667 FICO score. The three states (Mississippi, Louisiana, Alabama) with the lowest credit scores remained the same as 2018, but each state increased scores by up to two points.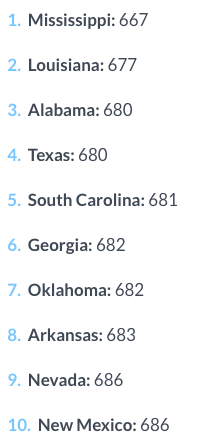 How to raise your credit score
If you have a credit score lower than the average 703, consider following these simple tips to improve your credit. And even if you have a 703 or higher credit score, it's important to stick to these actions.
Make on time payments
Payment history is the most important factor of your credit score, so it's key to always pay on time. Set up autopay or reminders to ensure you don't miss a bill.
Pay in full
While you should always make at least your minimum payment, we recommend paying your bill in full every month to reduce your utilization rate (your total credit card balance divided by your total available credit) and avoid paying high interest charges.
Don't open too many accounts at once
Each time you apply for credit, whether it's a credit card or loan, an inquiry appears on your credit report. This temporarily dings your credit score about five points, though it will bounce back within a few months. Try to limit applications as needed and shop around with prequalification tools that don't hurt your credit score.