View homes
Meet with mortgage professionals
Consult with their agent throughout the process
All of this can happen within the required safety protocols, so real estate professionals are continuing to help families make important moves. 3. Buyers understand that mortgage rates are a key component when determining their monthly mortgage payments. Mortgage interest rates are very close to all-time lows and afford today's purchaser the opportunity to save tens of thousands of dollars over the lifetime of the loan. Looking closely at the third reason, we can see that there's a big difference between purchasing a house last year and purchasing one now (see chart below):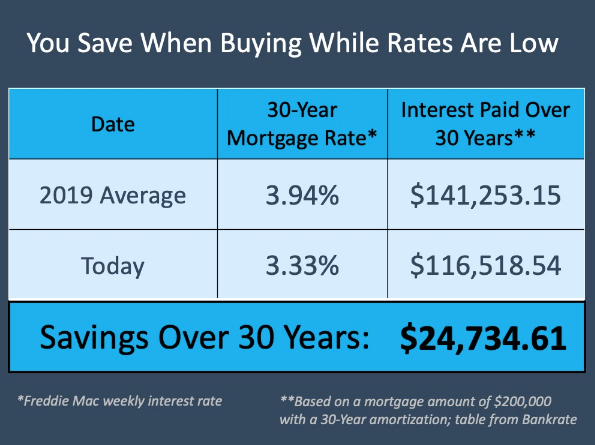 Bottom Line
Many families have decided not to postpone their plans to purchase a home, even in these difficult times. If you need to make a move, let's connect today so you have a trusted advisor to safely and professionally guide you through the process.