Housing Market Positioned to Bring Back the Economy
Posted by The Cartier Sanders Team on Tuesday, May 19, 2020 at 12:00 PM
By The Cartier Sanders Team / May 19, 2020
Comment
Originally Published on Keeping Current Matters
All eyes are on the American economy. As it goes, so does the world economy. With states beginning to reopen, the question becomes: which sectors of the economy will drive its recovery? There seems to be a growing consensus that the housing market is positioned to be that driving force, the tailwind that is necessary. Some may question that assertion as they look back on the last recession in 2008 when housing was the anchor to the economy – holding it back from sailing forward. But even then, the overall economy did not begin to recover until the real estate market started to regain its strength. This time, the housing market was in great shape when the virus hit. As Mark Fleming, Chief Economist of First American, recently explained: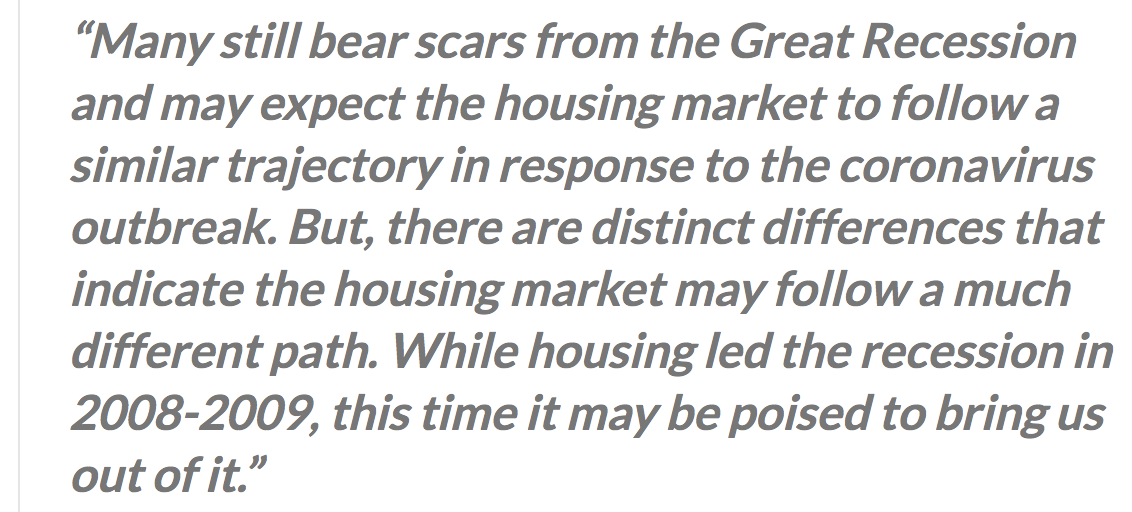 Fleming is not the only economist who believes this. Last week, Dr. Frank Nothaft, Chief Economist for CoreLogic, (@DrFrankNothaft) tweeted:

And, Robert Dietz, Chief Economist for the National Association of Home Builders, in an economic update last week explained:

Bottom Line
Every time a home is sold it has a tremendous financial impact on local economies. As the real estate market continues its recovery, it will act as a strong tailwind to the overall national economy.